2023 Woudschoten conference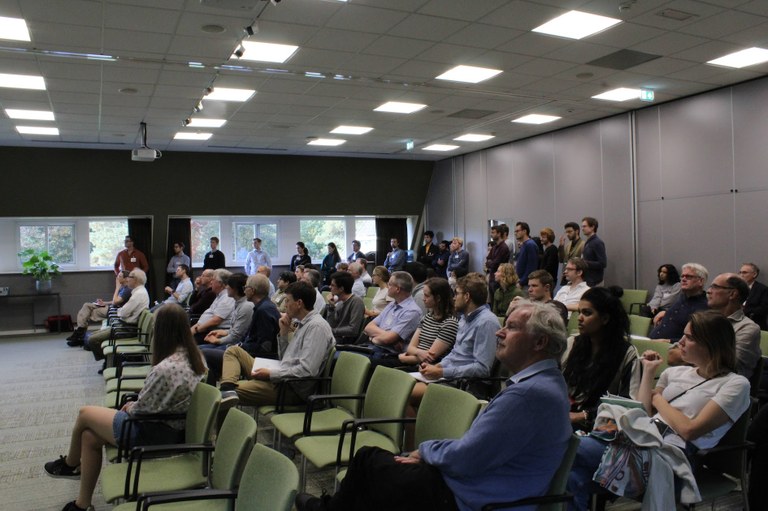 Each year, the Dutch-Flemish Scientific Computing Society organizes the Woudschoten Conference. The 2023 Woudschoten Conference, to be held from 27-29 September, will be the 47th edition of the conference.
Location, the Woudschoten Conference Centre in Zeist, The Netherlands.
Themes and speakers of the 2022 Woudschoten Conference are:
1. High Performance Scientific Computing
Laura Grigori (INRIA) 
Gerhard Wellein (Friedrich-Alexander-Universität Erlangen-Nürnberg (FAU))

2. Data Assimilation
Sebastian Reich (University of Potsdam) 
Susana Gomes (University of Warwick)

3. Numerical Solution of Stochastic Optimal control
Jean Francois Chassagneux (Université Paris Cité) 
Peter Forsyth (University of Waterloo)
More information will follow.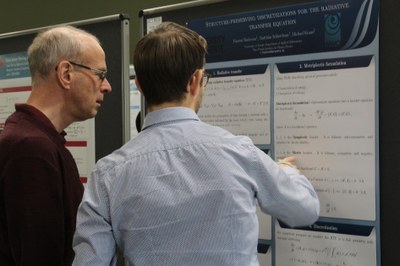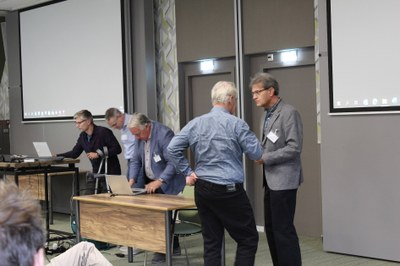 Organizing committee:
Organizing committee Woudschoten 2023: Svetlana Dubinkina (VU Amsterdam), Martin van Gijzen (TU Delft), Kees Oosterlee (University Utrecht), Barry Koren (TU Eindhoven) and Martine Anholt (secretary, CWI).
For further information please contact the secretary of the organizing committee.
Martine Anholt
CWI- Centrum Wiskunde & Informatica
Science Park 123, room L309, 1098 XG  Amsterdam
+31 20 592 4058/ numwisk@cwi.nl
Support is provided by the Centrum Wiskunde & Informatica (CWI).


Financial support for this conference is provided by: