2019 Woudschoten Conference
Lectures of the forty-fourth Woudschoten Conference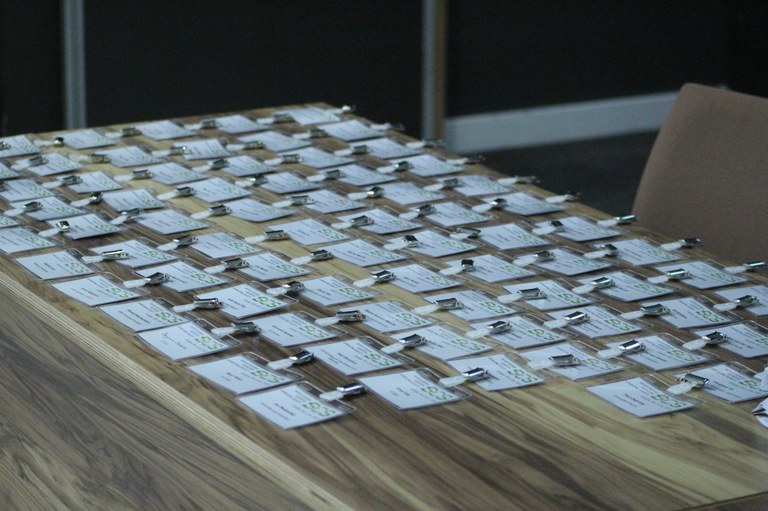 One-minute Poster session:
All participants were invited to present a poster concerning their research. Every presenter of a poster received a one-minute slot in the conference program (in a plenary session) to attract the attention to his/her poster. PDF files of the one-minute session can be found
here
.
The following posters were rated the best by a jury consisting of almost all keynote speakers.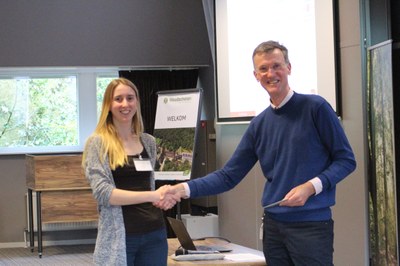 First place for Kelbij Star from SCK*CEN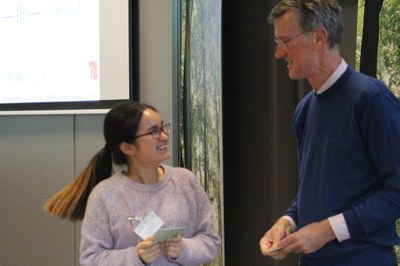 Second place for Fengna Yan University of Twente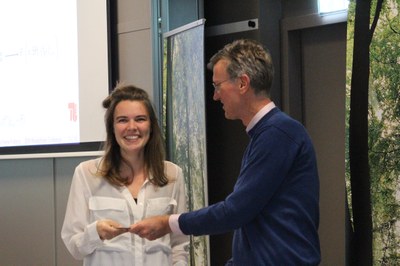 Third place for Marieke Kootte Technical University Delft
Organizing committee 2019:
Wil Schilders(chair), Jaap van der Vegt, Daan Crommelin en Martine Anholt (secretary)
Support 2019





PICTURES OF THE 2019 MEETING CAN BE FOUND HERE
Number of participants:82, of whom 18 women
Number of PhD students: 34, of whom 11 women
Number of posters: 27